In Saint Jean Pied de Port, the number of pilgrims slowly increases. For now, all walk through Valcarlos because the high route is still closed… But you can feel it: pilgrimage season is about to start!
What if, in this post, I'll take you on a walk to help us wait? Let's go on the Camino between Saint Jean Pied de Port and Roncesvalles… through Valcarlos and the high route!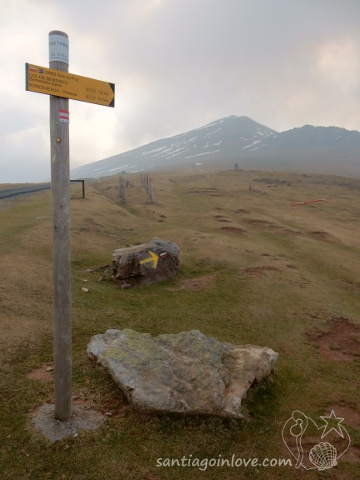 From Saint Jean Pied de Port to Roncesvalles through Valcarlos
At the moment, this itinerary is the only one that is legally open on its full length. It first goes along the Nive of Arnéguy, until Arnéguy and Valcarlos. A zigzag route rises then to the Ibañeta pass, before it goes down to Roncesvalles. Despite winter, there are pilgrims giving their best all along the way!
Roncesvalles is very quiet: there are very few pilgrims or visitors there…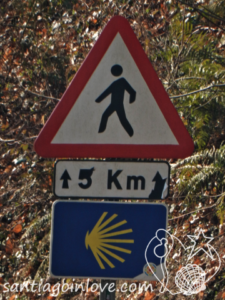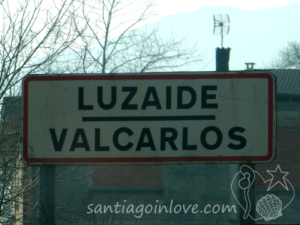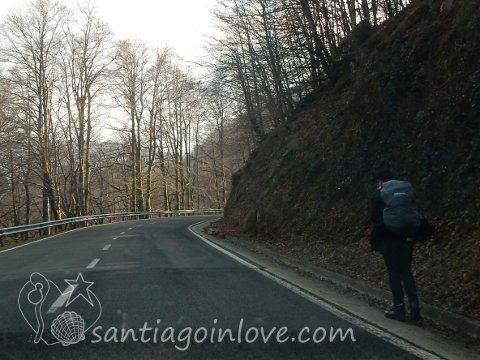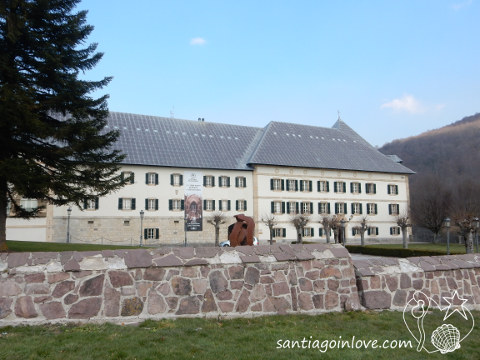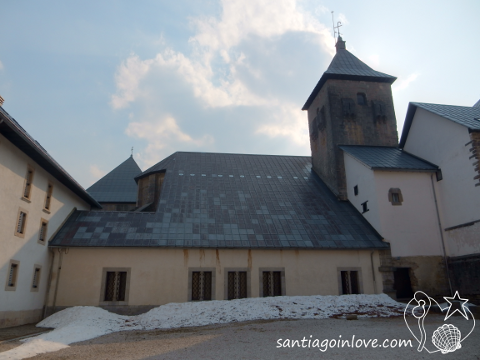 From Saint Jean Pied de Port to the Thibaud cross
Even before leaving Saint Jean Pied de Port, signs remind me that the high route is closed. (It is until March 31st! 😉 ) The road is closed for real… Local people assured me that the road is ok now to take by car: and off I am!
I slowly rise to the gîte of Orisson, still closed for now. The route weaves from one side of the mountain to the next. I reach the Virgin of Baikorri and a bit later, the Thibaud cross. There, the Camino leaves the road and invite me to follow its small path through the pastures. Today, I'll just stop there. With the névés, the smoke and the fog, I"m actually not so tempted. And it wouldn't be really safe anyway!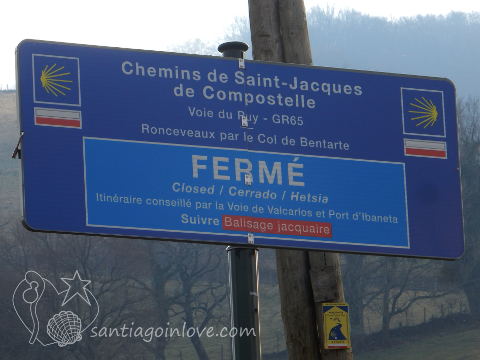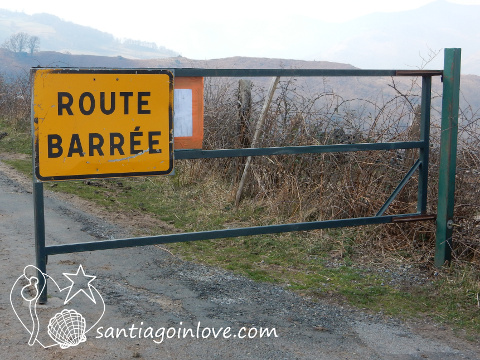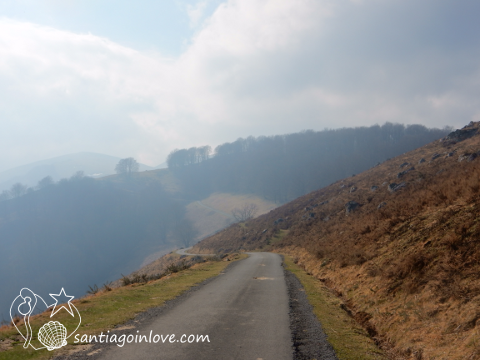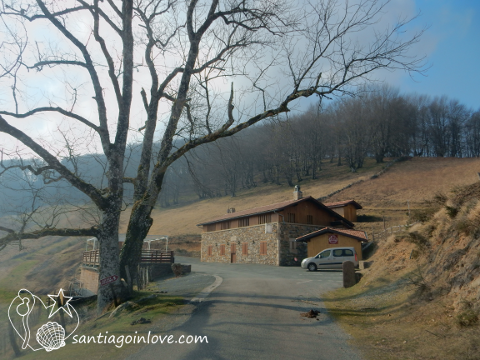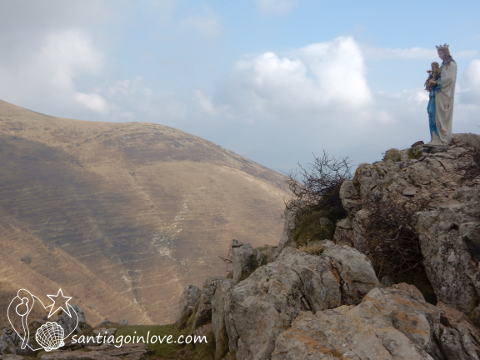 And on these 2 Caminos, fog, snow and slash-and-burn!
In the Basque Country right now, the weather can be foggy… to the point one can't see really far ahead! Thankfully, the fog was quite thin during my walk.
At altitude, stakes are still high to get snow. On the last weeks, a mild spell left mostly névés and snowdrifts. The paths seem clear, but caution is yet not an option!
Finally, the slash-and-burn tradition (pastoral fires) make hiking quite unpleasant. As long as one sees the fires from far away, it can be beautiful. But it only takes to be around the burned area or to get some smoke in the face to think the opposite! On the high route of the Camino, burned pastures, dense smoke and stifling air just made me turn around… It's a good thing the fires will be over when the route opens again!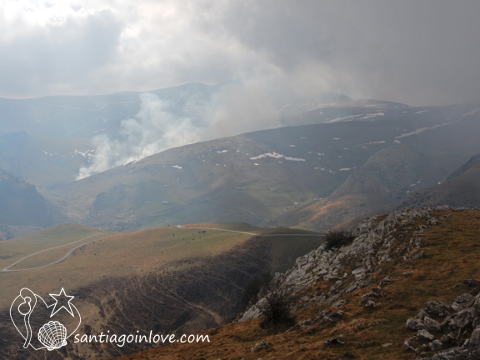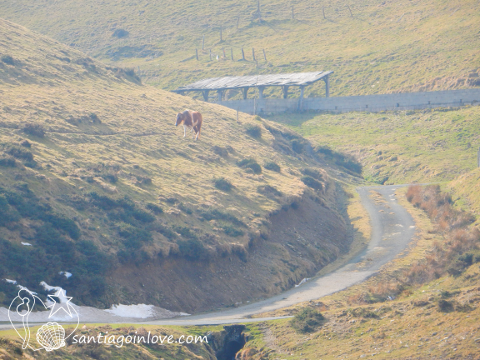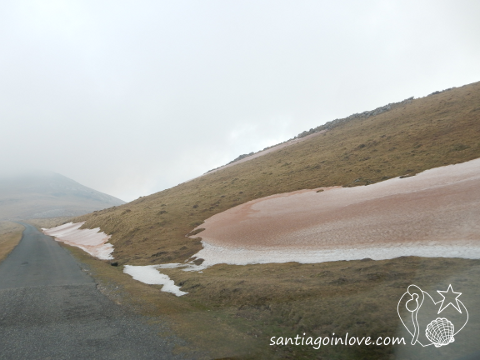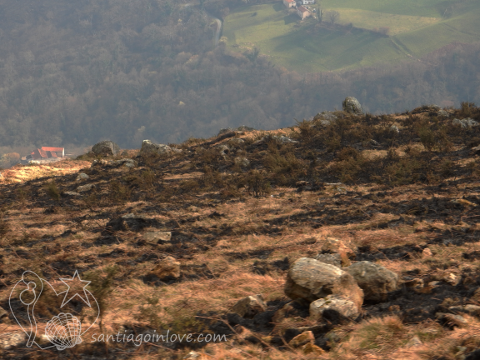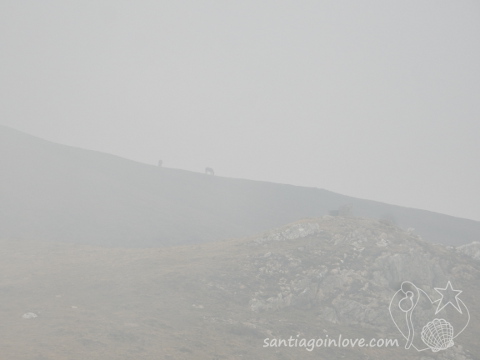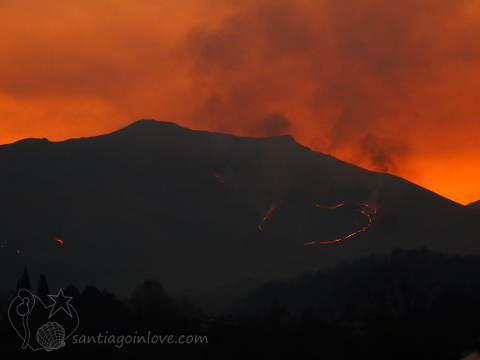 I hope you enjoyed the walk! See you soon on the Camino! 😉