Hello pilgrim friends !
My name is Marion, in Love with the Camino and incurable pilgrim.
I fell under the spell of the Way not too long ago in 2010 (what, already?!?). I created Santiago in Love to share my enthusiastic love about the Camino.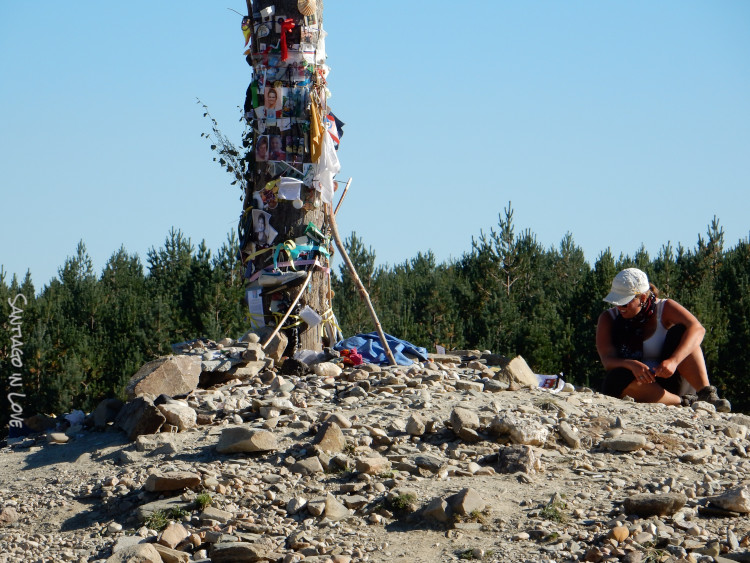 "Some someone" under the pilgrim
Want to know all about me? Too bad! I am paranoid prefer to be discreet with my personal data on the Internet. Here's still a little portrait of me, Camino inspired:
If I were a…
Camino: the Primitivo
region: Galicia
starting point: Strasbourg (North-East of France)
stage: Nasbinals-Aubrac (Le Puy Route, France)
accommodation: a night outside without a tent
season: winter
landscape: a forest
piece of equipment : my backpack
book: After the Ecstasy, the Laundry by Jack Kornfield or The Way of a Pilgrim
dish: a (good!) tuna sandwich (yummmm ♥)
dessert: a vanilla éclair (yummmm again ♥)
drink: water, eventually with sparkles
symbol: a scallop with a pearl
ritual: giving thank before Santiago
word: "courage", by its original meaning (doing the action of the heart!)
advice: slow down! And enjoy.
last word: Buen Camino!
Once a pilgrim, (since) always a pilgrim…
I was born holding a suitcase, but I quickly swapped it for a backpack. It's more practical, especially to travel light everywhere. On the Camino of course, but not only there. I really have itchy feet… A moment here, some time there, I find balance in the impermanence of things.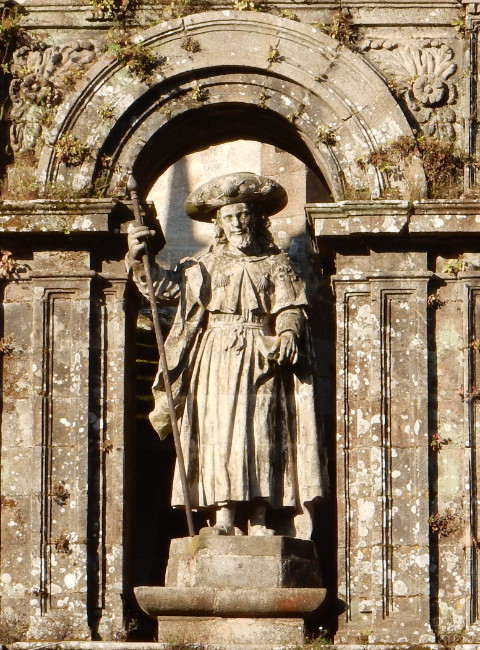 I grew up hearing about the Way. My oldest souvenir dates back to a children magazine that explained the pilgrimage to kids. But it's only years later that the Camino became a tangible reality in my life. 2010, first calling to hit the road: leaving was so obvious to me. As a romantic soul or just bad at compromising, I decided I'd go from Strasbourg, France to Santiago! Saint James became a friend, to whom I since paid numerous visits.
Because surely enough, a certain "Caminositis" got me. The Ways became an essential aspect of my life. I went walking again of course! More than 6 000km-3 700 miles of pilgrimage through about 20 different sections of the Camino. But I also worked for several years at the Pilgrim's Store in Saint Jean Pied de Port. And of course, I created Santiago in Love.
From Santiago de Compostela to Santiago in Love
Wandering on the Ways made me discover the world of the Camino, with everything that contributes to its depth and diversity.
Traveling, from gears to accommodations and tracks;
Culture, from history to arts and Men;
Camino community, from tourists to pilgrims and Camino professionals;
Esotericism, from religion to spirituality and subtle experiences.
All of this and so much more awakened my interest and never stopped to captivate me since! As I wished to share my enthusiasm, it wasn't long before Santiago in Love was born!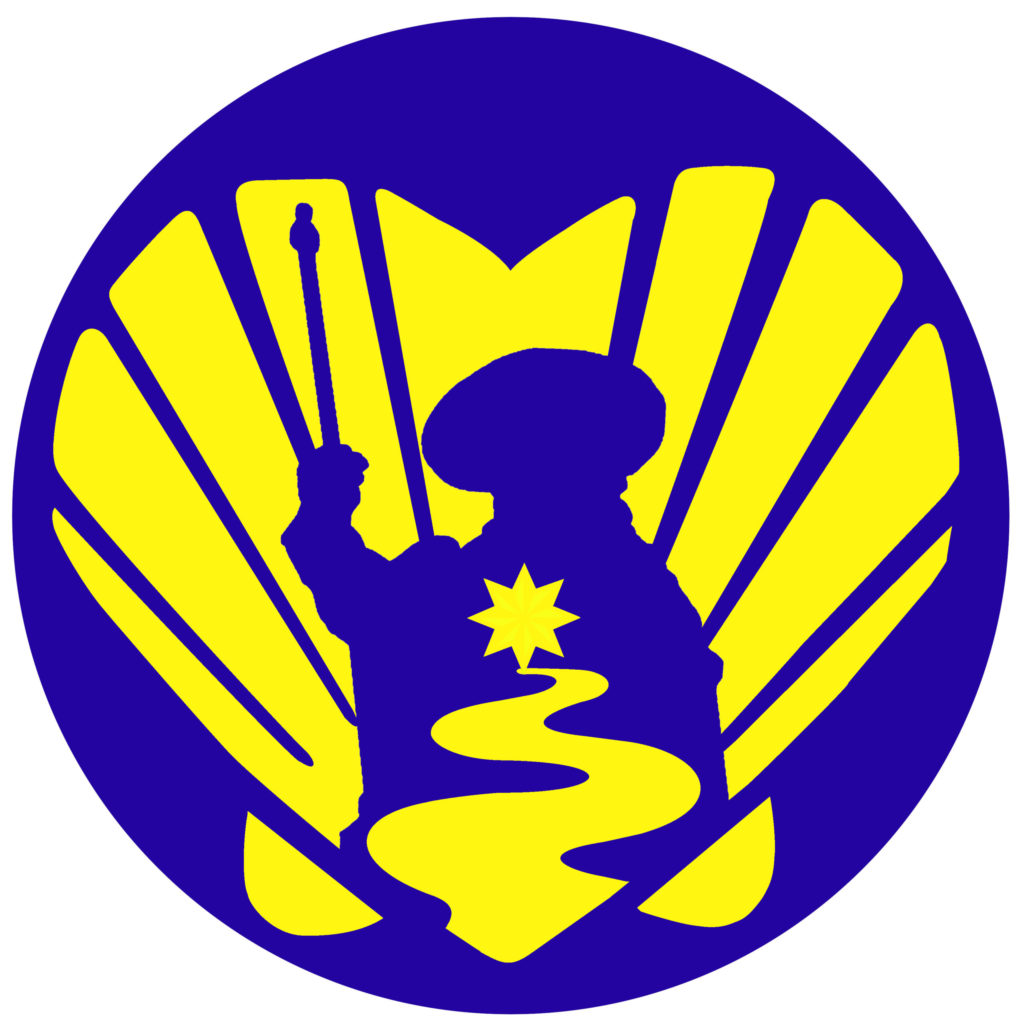 Santiago, of course: Saint James' name in Spanish. "In Love", for both its obvious meaning and the more word-to-word one. Because I'm in love with the Camino. But also because the Camino is full of Love (yes, the one with the capital A!). In a word, a website for every Camino Lover.
In practice: news, stories, advice, cultural information, pieces of history, books or movie critics, personal creations, and so on and so on. The Camino through and through and more. A place to talk about just anything related to the Camino.
So, pilgrims of yesterday, today, tomorrow or never ; regular or just-passing-by reader ; true fan of Santiago or big hater of the Way…

Ready to peregrinate a bit together?