Ultreïa, here we are! Here is the first post on Santiago in Love! Tell about Santiago as it lives in my heart and share it on this blog… I had this idea not so long ago, but it seemed right and good. So, why not give it a try?
To celebrate and introduce myself, my Ways and the blog, I thought a little self-interview would be just right… So let's go!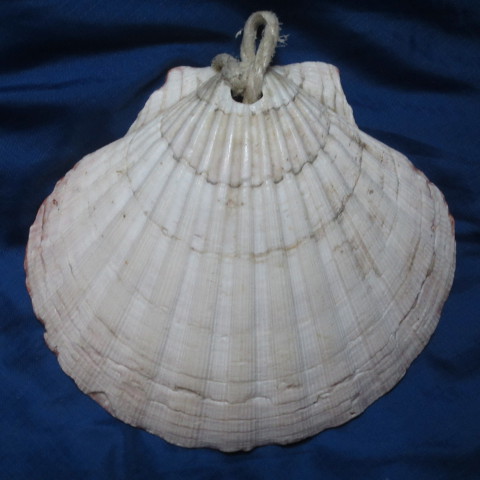 Nothing serious about a self-interview, it's a good laugh more than a narcissistic disorder! Feel free to cut through it and go to the parts that catch your eye:
~ About my Ways  ~
~ About the blog ~
And now, my interview, led my myself!
Now? Ok, errr, so…. Well, Marion, hello!
Hi! Relax, it's just me. No one you can't deal with. So… A self-interview, I must say it's quite unexpected! A little nut, isn't it?
Well, it sets the tone. We don't want to be too serious. And it's just like us! We are a little nut in a lovely way, so better clear that up right away! And talking about clearing things up, would you please present yourself in a word?
Yes, it's quite easy! Marion, permanigrina.
Alright… What about the same, with a few more words?
Haha! Ok! Let's see… I'm Marion, French bred. I travel since I was a kid. I prefer nature to cities. My life is a bit completely quirky. Few people guess my true age, myself included (it changes every year, did you know?). I like to laugh, travel, horse ride, draw, read, write, win or lose at board games, danse. Is it better?
Yeah, not bad. And the permanigrina thing? What is it?
It's what I do in life. I'm a pilgrim, I peregrinate permanently. Which makes a permanigrina out of me. It's a permanent occupation, a sort of a full-time job as a human being. No job interview, I just had to swear to live according to my heart and to be faithful to the bit of the Soul of the World that is inside me. Ma mission involves to love more and more and to make my conscience grow, with humor and humility. What a job, let me tell you! And by the way, it takes people on all the time… Would you like a new job?
I'm good, thanks. We work together, remember? So… what about Santiago?
Well, I grew up hearing about St James' pilgrimage. In kids' magazines, my mother was attracted by the Ways, my grand-mother was a catholic, there were articles, posts and talks here and there… All I can say is the Way of Santiago was very present "somewhere in there" for a long time!
But… are we catholics?
No. Our parents are, but they are not practicing. They never baptize me because they wanted to let me chose what I wanted to be. Every religion was brought up at home, it was very open and tolerant. Today, I have very lively spirituality, but I still don't belong to any religion. And whatsoever, there is no need to be catholic, to be practicing or to believe in something to set off to Santiago!
True, it's universal! But then, what made us hit the road?
The year was 2009, a cold Novermber morning in Strasbourg. I woke up quite dozy with a certainty in my heart and mind: within the year, I would be gone from my place, alone and by foot, to reach Santiago in one go. I like to say Saint James called me to him.
And we did it! And we went again. Several times. Actually, we never really came back!
Exactly! We did the Way from Strasbourg (France) in 2010, from Granada (Spain) in 2011 and from Arles (France) in 2015. What an adventure every time! And you're right, we always have a bit of our heart with Saint James…
Good old Jacques… He become a true friend, didn't he?
Yeah, every time he "invites" me to Santiago, I just can't say no!
Do we have some data on our adventures close at hand?
It really isn't what matters, but yes, we do. 3 departures, 11 different sections, 3.420 miles, 5 pilgrim's passport with 240 stamps, 7½ months, more than 4200 pictures including more than 580 pics of shells, about 1800€ in total, 3 pairs of shoes, 2 backpacks, 1 pair of walking sticks, 1 tendinitis, 3 Compostela, 1 Fisterrana, 1 Muxiana, hundreds of encounters, some blisters and many many many many cans of tuna, chocolate bar and Maria cookies.
Wow… But there are some odd info here… 11 sections? 5 pilgrim passports? 1800€ total ? Are you giving me data off the top of your head or what?
No no. Allow me to be more precise.
In 2010, Strasbourg – Santiago – Muxia/Fisterra, so 1.680 miles in 3 month ½ with ~10€/day, through 6 different sections. They were the approach ways to the Puy-en-Velay, then the via Podiensis, then the Camino Francés (up to Pampelona), then the Camino del Norte, then the Camino Primitivo and finally the Camino to Muxia and Fisterra. I used 3 pilgrim's passports to squeeze my stamps in.
In 2011, Grenade – Santiago, so 685 miles in 1 month ½ with ~10€/day, through 3 different sections. They were the Camino Mozárabe, then the Via de la Plata and finally the Camino Sanabrés. My stamps all squeezed in one pilgrim's passport!
In 2015, Arles – Santiago, so 995 miles in 2 months ½ with ~5€/day, through 3 different sections. They were the via Tolosana, then the Camino Aragonés and finally the Camino Francés. Again, one pilgrim's passport was enough for my stamps.
Alright. But still… Why do we go again and again? Isn't it a bit mad, to walk all these miles to return to the same place? Do we find something special in Santiago?
In Santiago, no, it's just a city. The Way is why I go, but it's still hard to say precisely why. I go without knowing why, but I always discover new reasons. I don't seek anything, but I find things out. And if I do know why I go and what I'm seeking, I end up thinking  didn't know anything and I find out what I needed but wasn't seeking.
What is certain is, I feel called to go. And as I trust that call that speaks to my heart, I go. When I answer "yes!" to that call, it brings balance and relevance into my life. I know I'm exactly where I have to be, at the the right moment. I fully take my place, with awareness. I'm on a perfect balance between the material and spiritual worlds. It lights me up from the inside and radiate around me. I feel full of love, gratitude, joy and peace. I guess I can say I belong to the Way.
… All the more reasons to get anyone hook on the Camino!
Exactly ! This is what I think and obviously, I'm not the only one. Just have a look at the success of the Ways today!
And so, this blog!
That's it! Santiago in Love. Because I'm in love of Santiago and because Santiago is a Way full of love. And so, so much love everywhere I want to share it!
It's going to be about Santiago, obviously.
Yes! About James, about Saint James, about Saint James of Compostela, about the Ways of Saint James of Compostela. Santiago from every angle!
Ok, ok, about Saint James! You made your point! But there already are many websites and blog talking about Santiago. Why another blog? What is going to be special about ours?
You're right, there already are so many thing on the matter… There are many blogs about personal adventures, websites that talks about History, networks that give practical advice. What I want to to with Santiago In Love, it's all of that at once. I'd like to create a sort of encyclopedia that gathers everything that concerns Santiago. History, geography, general knowledge, architecture art, literature, gears, stages, accommodations, famous people on the Camino, and so on.
Are we simply going to make a remix of what is going on elsewhere?
Partly. All of this fascinates me and matters to me, but I also really feel like tackling a neglected aspect of the Way. Wrongly neglected!
Which neglected aspect of the Way? Everything has been said and said again, don't you think?
I don't think so, but it's only my opinion. For lack of better words, I'd say I want to talk about the "esoteric" aspect of the Way. I want to talk about its spiritual side, about its flock of weird events, about the change that takes place within us, about the strange energy of the Ways. I want to talk about this "something" we feel and acknowledge, but is so hard to grasp, describe and share. It really fascinates me, but I find it difficult to find texts that deals about it. I hope what I'll write will get people interested!
I see… But hey! It's a huge project we have, our blog!
Yeah! Exciting, isn't it?! And it's not it!
No ?!? It isn't?
No! I'll also talk a lot about me.
No way?!? Are we having a narcissistic and egocentric tendency at the end?
Haha, isn't it scary? But, no. I will only tell about personal stories of my pilgrimages et I'll share what Santiago inspires me. It's my blog and after all, a blog is made for that purpose. But I'll behave, I promise. I won't post too many pictures of my blisters and I'll try not to bring everything back to my little self. Anyways, if my feet got to big for my boots, I wouldn't be able to hit the road again.
Well well well, it seems we have plenty to keep us busy… Would you resume the blog once again?
With pleasure! Santiago in Love, it's a blog dedicated to Santiago. It deals with everything that is related to Santiago and its Ways, with a strong flavor of spirituality and a nice touch of laugh and good mood.
Sweet! I think I'll like this blog… I may even have a look sometimes! 
You better! You're me, remember? What else could you possibly do whatsoever?
Well, you know that, you're me too! But back to the matter at hand here, what about a word to our readers?
With pleasure! Errr… Let's see… Yeah! I hope you'll enjoy this blog and have nice time here. If you love it or hate it; if you have something that pops into your mind when you're reading; if you totally agree or totally disagree; if you have questions or suggestions; if, if, if, please, feel at home and leave a word: comment, ask away, suggest, say hi and more! I'd be very happy to hear from you!
Nice… How can they do that?
Well, maybe one day you'll be able to like and follow me on F and T, but I'm still thinking hard about it. For now, you can leave a comment at the bottom of each article. Find the box, type your thoughts and post it. There is also a contact form at the "Contact" page: you can get there by clicking here. If you don't like contact forms, you can also send a mail at this ardess: "contactmarion@santiagoinlove.com".
Looks easy enough! You know me, I'm not to found of all the technological stuffs…
I know. Thankfully, I manage "the stuffs" for the both of us!
Yeah… Well, alright! I think we're good here… What do you think? Is this it?
Yeah, this is it! Or I'd rather say, this is only the beginning… Shall we?
*Myself and I get up, grab a backpack, put a hat and some sunglasses on and head to the door. Step outside, breath in. Return inside to get the stick we almost forgot. Step back outside and turn around to you, dear reader, to say a last word before we go*
I wish you to have the best time with me, here on Santiago In Love. May you find what you seek and enjoy the surprises you may find. Feel at home and don't hesitate to leave a word. I'm glad to share some time with you, I'll be glad to read your eventual note. And who knows, maybe we'll see each other on the Way one day!
With love, joy, peace and gratitude,
Buen Camino to you, Ultreia!