Happy Feast Day Santiago!
Happy Dia del Apostol to you!
Everything has been said: we are july 25th, 2016, our favorite Saint's Day!
HaPpY sAnTiAgO's FeAsT dAy!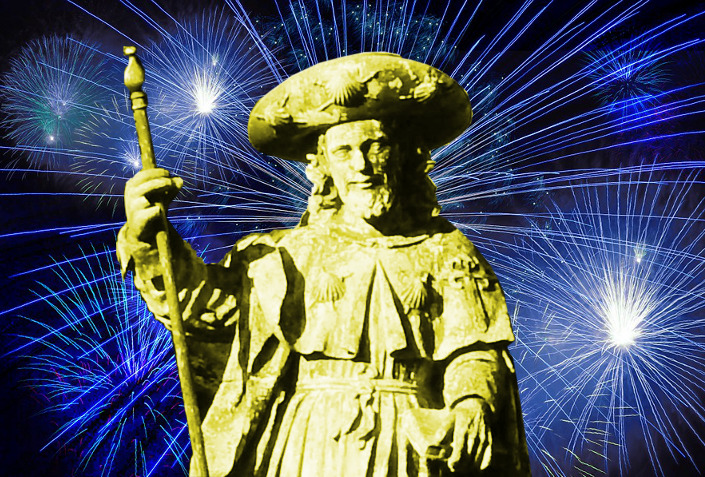 To celebrate, I work on the blog and I prepare my piece of Way of the summer.
And I also daydream…
About an evening on the Way, with great pilgrims as company (who are tired but delighted), all together around a feast-day-like table 😉
And you? How do you celebrate Saint James' Day this year?