Hello and welcome
on Santiago in Love !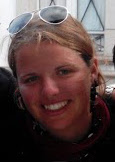 My name is Marion and I'm a permanigrina, a permanent pigrim. Not so long ago, I took my first step towerd Santiago… a trip I never really came back from!
I fell in love with the Way and I now want to share that love with you, here, on this blog!
Once a pilgrim, (since) always a pilgrim…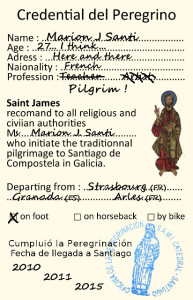 I was born a traveler, growing up in the countryside. My personal path is just like me : original and quite bizarre! I realy have to think to tell my age and my curriculum looks like a (beautiful!) abstract painting. I like to laugh, wander, horse ride, draw, read, write, play, dance.
What about the most important? I decided a long time ago to live according to my heart and to be connected to the bit of the Soul of the World that is inside me: to live linked to Heaven while being rooted to Earth. This every-moment task is for me the true meaning of a pilgrim.
I grew up hearing about Compostela, but it wasn't before 2010 that Saint James became a reality in my universe. Leaving appeared to me as an obvious evidence. Many "but" made their way to my brain to cool my longing to hit the road, but to late! I was gone already. I did this first Way by foot, alone, from my doorstep (Strasbourg at the time), in one go. It really changed my life… Saint James became a friend,  to whom I paid other visits ever since.
With 3 "full" pilgrimages to my credit in 5 years, I became a sort of a Camino-addict. I departed from Strasbourg, Granada and Arles, which give me approximately 3,420 miles on the clock. Some experience, right? Although the truth is, numbers don't mean much.
From Compostela to Santiago in Love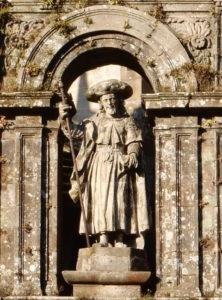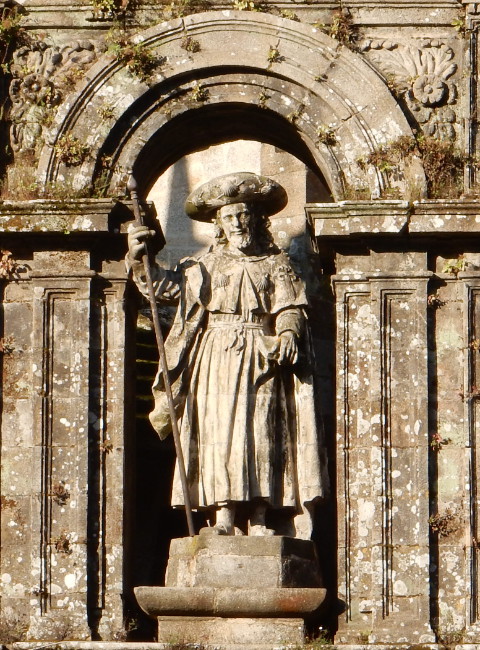 Wandering on the Ways made me discover the world of Compostela, with everything that contributes to its cultural wealth and diversity. Traveling, from gears to accommodations, and tracks. Culture, from history to arts, and Men. Camino community, from tourists to pilgrims, and hikers. Esotericism, from religion to spirituality, and subtle experiences. All of this and so much more awakened my interest and never stopped to captivate me since!
I love to walk to Santiago, but I also love to discover and share everything I know about this very large topic. And here comes this blog! Santiago in Love, because I'm in love with the Way and because the Way is full of love. News, stories, advice, cultural information, pieces of history, books or movie critics, personal creations, and so on! I want to create a happy jumble of theme and topics about Saint James!
So, pilgrims of yesterday, today, tomorrow or never ; regular or just-passing-by reader ; true fan of Santiago or big hater of the Way…
WELCOME! Shall we walk a bit together?